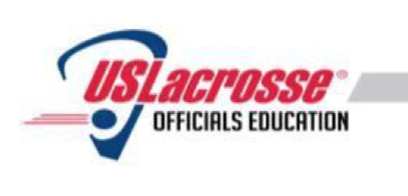 The Junior Official Certification is for anybody that is between the ages of 14 and 18 who wishes to officiate youth lacrosse games.

NEXT JUNIOR OFFICIALS TRAINING 
Saturday, September 14th 8-12am at Intel in Chandler. 
This is for NEW junior officials (ages 14-18). You must register by Saturday, September 7th. No late or walk-up registrations will be accepted. 

Registration is now live on the AWLUA website (www.awluaofficials.com)
IMPORTANT STEPS BEFORE COMING TO THE CLASSROOM SESSION
1. You must have an active US Lacrosse Membership and "switch on" official participation.  If you are already have a player membership (no extra cost) just call them to turn your official participation on your membership.
2.  Complete the Girls' Lacrosse Rules Online Course.  This course explains the rulebook so that new officials have a better grasp of the rules and how to differentiate between legal and illegal checking.
DURING AND AFTER THE CLASSROOM SESSION
3.  Attend the classroom session and bring a $30 AWLUA yearly membership (bring a check day of class).
4. You will need to pass a Field Evaluation.  
5.  You will be asked to take an Annual Online Rules Exam and all officials must pass this with an 85% or higher each year. 
For the full checklist in more detail click here but remember #1 and #2 need to be completed before attending the Sept 14th Class.